Let us help you with Notices, Liens, or Claims today!

Experience
We have over 35 years of experience in the construction industry are are partnered with a construction law firm, Bluff & Associates, to better serve you!

Discounts
The more you use us, the more you save! We offer up to a 10% discount depending on how many times a month you use our services.
Fill Your Own Forms
Think you have the know how to fill out your own forms? We offer over 70 downloadable forms for purchase that will save you money!
---
Find Forms By State
About Us
---
Western States Lien Company is a full-service company, ready to serve as your agent for the protection of your Mechanic's Lien, Stop Notice, and Payment Bond rights.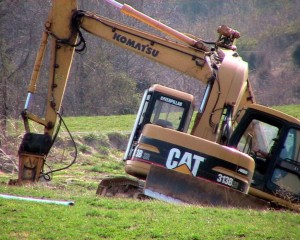 Western States Lien Company prepares and files your 20 Day Preliminary Notices, Preliminary Notices, Notices to Owner, Stop Notices, Mechanic Liens, Lien Claims, and License and Payment Bond Claims throughout most of the central and western united states. We currently service Alaska, Alabama, Arizona, California, Colorado, Florida, Georgia, Idaho, Illinois, Iowa, Kansas, Montana, Nevada, New Mexico, Oklahoma, Oregon, South Dakota, Texas, Utah, Washington, Wisconsin, and Wyoming. Forms and services for additional States are being added frequently as we build our databases of State compliant forms and notices. Western States also prepares Miller Act Bond claims in compliance with 40 USC 3131.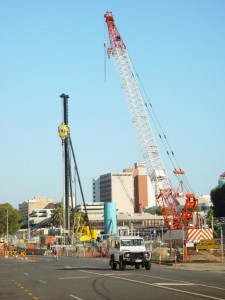 At each stage of protecting your rights, our documents and notices are reviewed by a licensed attorney with more than 35 years of experience in the Construction Industry throughout the Southwestern US. All of our forms have been prepared by attorneys to ensure compliance with the ever-changing laws and regulations relating to the construction industry.
Western States Lien Company earns our customers' trust and respect by consistently being accurate, prompt, and reliable. We strive to maintain loyal, long-term relationships with our customers by giving the very best in customer service. We are diligent in our quest to service our customers with the utmost courtesy, precision, and honesty.
Western States Lien Company is by far the most advanced Lien and Bond service company in the country. Our computer systems provide a dynamic and updateable client section where clients can submit, print, review their complete records and download Affidavits of Mailings, Preliminary Notices, recorded Mechanic's Liens, 90-day Notices, Stop Notices, and all other forms which are required in the Construction Industry.

We know what Credit Managers and Contractors need and want in a Lien and Notice Service Company. Our goal is to provide the tools to get you paid. We guarantee accuracy and timeliness in the filings of your notices and liens.
Do you need legal advice?
Western States Lien Co. is partnered with Bluff & Associates, a law firm based in Phoenix. Their experienced attorneys are available to help with a large variety of legal issues. Contact them today for a free consultation.